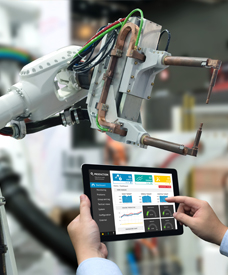 Based on United Technology Alliance's more than 10-year hardware and software development competence, we provide automation solutions mainly for manufacturing companies. Although our company's own solutions focus on control engineering tasks primarily, we are also able to design and manufacture complete machinery with the our partners' assistance.
We have particularly considerable experience in the migration of unsupported old systems, of which perhaps the most important and in many ways unique is the transparent upgrading of Siemens S5 PLCs and OS/2 based HMIs.
Frequently applied technologies and solutions
Siemens S7-1200 and S7-1500 PLCs AMiT PLC and controller family of devices IP based communication solutions (ProfiNet) RS232/485 based communication solutions (Sinec, ProfiBus, Modbus) AS-i or Ethernet based field I/O solutions, pneumatic controls
Key Competence Areas
PLC programming, creating and transforming HMI and SCADA systems Siemens S5-S7 migrations even with special interfaces (e.g. Sinec L1 / H1) 2D/3D bar code product tracking and process management Customized wired or wireless IP data collection systems, even for non-supported devices (eg OS/2) Production of special converter interfaces and softwares, integration of individual devices (e.g. measuring and pulse generators)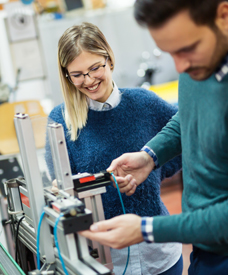 Production and marketing of customised single-purpose machines
To meet the needs of our customers, we offer automation solutions from the initial idea to the installation of the machine, which include specification, design, construction, control and commissioning. In addition to the production of customised single-purpose machines, we can carry out the delivery and conversion or integration of machines manufactured by our foreign partners so that the cost of machines with non-specific operation can be significantly reduced. If this is not possible, we can undertake the following construction tasks with the contribution of our engineering team:
Mechanical CAD design CAD 3D modelling and testing Production with construction profiles and custom-made parts Design of electrical and controlling plans (also in 3D) Integration with unique communication tools and software (eg. SAP) Design and construction of control cabinets Design and programming of robotic arms
References and major experience of the industry
Power generation and distribution of electricity Electronic production, implantation and testing Production of miniature circuit breakers (MCB) and residual-current devices (RCD) Production of life and property protection equipment Printing machines and equipments Manufacturing and food industry solutions
Our industrial automation service includes workflows of specification, project management, documentation and training among others, from the idea to the finished system.